So it's that time of the month again…. you may remember us starting "Gymnast of the month" last month, with George being our September winner. With such positive feedback from the new competition we decided it was a must to continue with it. We had lovely feedback from George and his family, on what a positive impact it had on them, so we definitely are up for sharing more positivity! ?
We have had the coaches thinking again about who to choose for October. They said it was another hard decision! The final three all very deserving for different reasons, but the winner was decided. October's "Gymnast of the month" is… Samantha!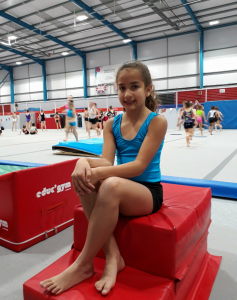 Samantha is 9 years old and has been doing gymnastics for about two years, which she currently attends on a Thursday with coach Beccy. Samantha started as a very shy, reserved individual, but over the last few months in particular, the coaches have really seen her grow in confidence.
All of the coaches agree she is extremely hard working, kind natured and growing as a gymnast. Samantha listens to every piece of correction given, and it has shown in her technique. She always gives 100% and is a joy to teach.
Congratulations Samantha for being chosen as "October's Gymnast of the month". We hope it gives you extra confidence to continue developing your gymnastic ability!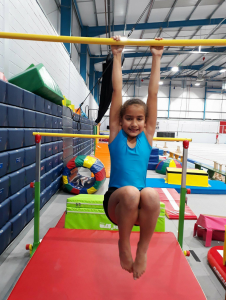 Xoxo