Staff
DIRECTORS OF SPELTHORNE GYMNASTICS
Bob Cooper
Alison Cooper
David Rigney
Virginia Lara
Mary Crocker
PRINCIPAL COACHES AND COORDINATORS

BOB AND ALISON COOPER
Bob & Alison have over 30 years' coaching experience and are well known and respected throughout the world of Acrobatics. They have worked for British Gymnastics as National Tumbling and Acrobatic Coaches taking teams to World and European Championships and have produced many Senior & Junior World Champions for Spelthorne and Great Britain.
They hold 5 National titles each (Bob in Mixed Pairs and Alison in Women's Pairs) and as former gymnasts won medals at World and European Championships. Both Bob & Alison are International Performance Coaches and are holders of the British Gymnastics Master of Sport and British Gymnastics Master Coach Awards.
GENERAL MANAGER AND WELFARE OFFICER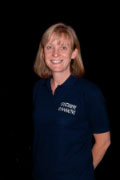 MELANIE GRAY
Melanie has been the welfare officer for the past 7 years and has qualifications in both safeguarding and child protection. She is a qualified primary school teacher and currently works full time at Spelthorne Gymnastics as the General Manger. Melanie has been involved with the club for over 15 years supporting her son who is part of the Elite Acrobatic Squad.
FIG MANAGER AND HEAD COACH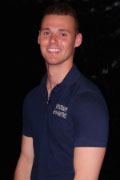 ADAM MCASSEY
Adam has over 13 years' coaching experience and has had numerous partnerships achieving World and European Championship medals. He is the current coach to the 2 times World and European Men's Group champions and current Senior bronze medalist from the 2016 World Championships. He was also coach to the Junior European Champions for both Men's Pair and Men's Group in 2013. Adam has been lucky enough to be selected as a gymnast from 2003 and then as a coach from 2013 to attend every European and World Championships.
As a former international gymnast in Men's Groups and Men's Pairs he became Junior World Champion in 2006, and was a World Senior bronze medalist in 2008 before becoming Senior World Champion in 2010. He also placed 2nd in the Senior World Championships in 2012 as a Men's Pair. Adam is 3 times Junior British Champion and 5 times Senior British Champion and was also one of the original members of Spelbound.
TUMBLING MANAGER AND HEAD COACH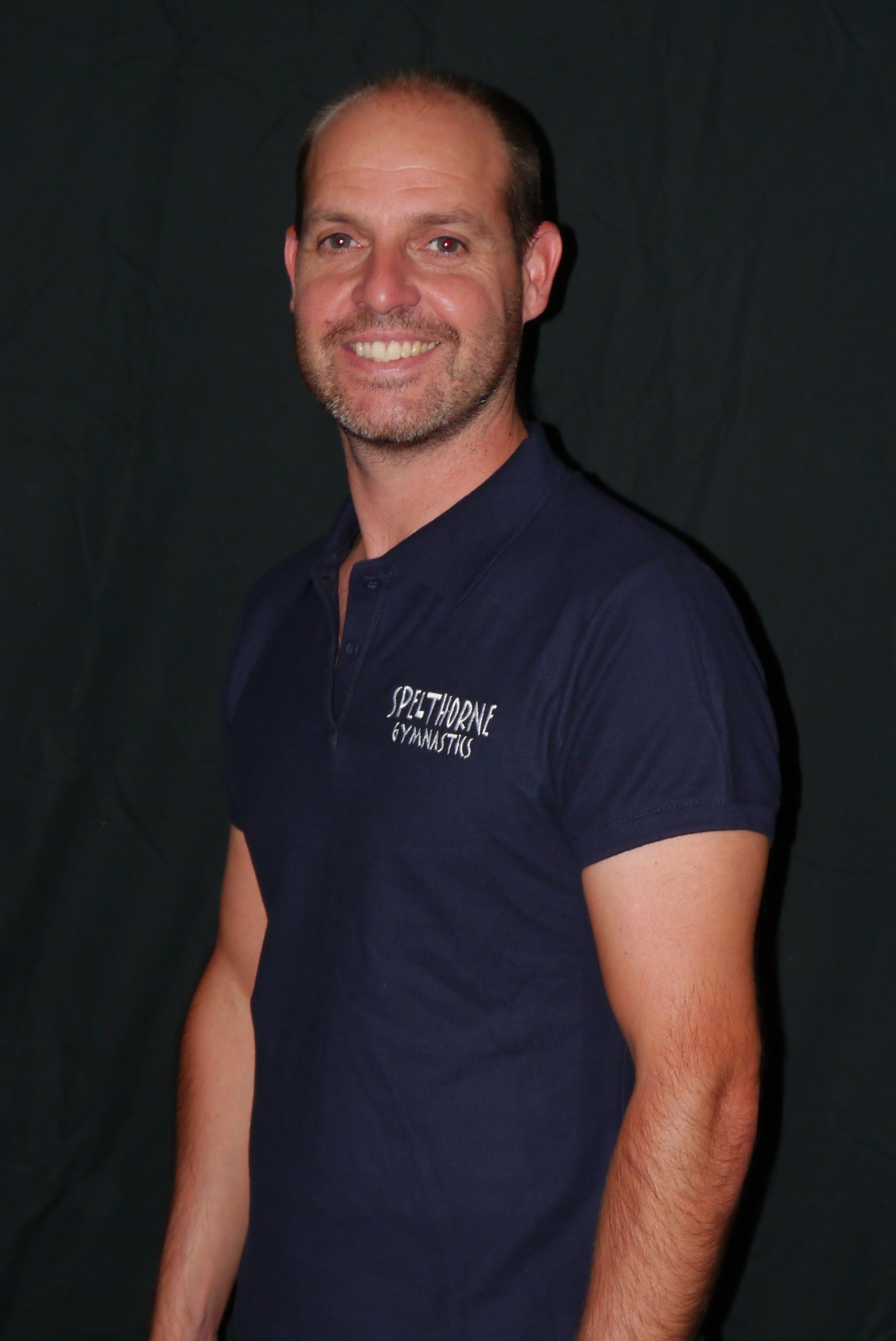 ROB SMALL
Rob is the current Head Tumbling coach for Great Britain, and is responsible for the selection and preparation of the Senior National Tumbling squad. Alongside Kath, Rob was the personal coach for World Age Group Champion Heather Cowell, as well as many other World Age group medallists and British Champions.
Rob initially trained as an Acro top before transferring to Tumbling at age 15. He went on to become Senior European Champion, World Bronze Medallist and was a member of the Gold medal-winning Senior Tumbling squad, as well as being 5-time Senior British Champion.
TUMBLING MANAGER AND HEAD COACH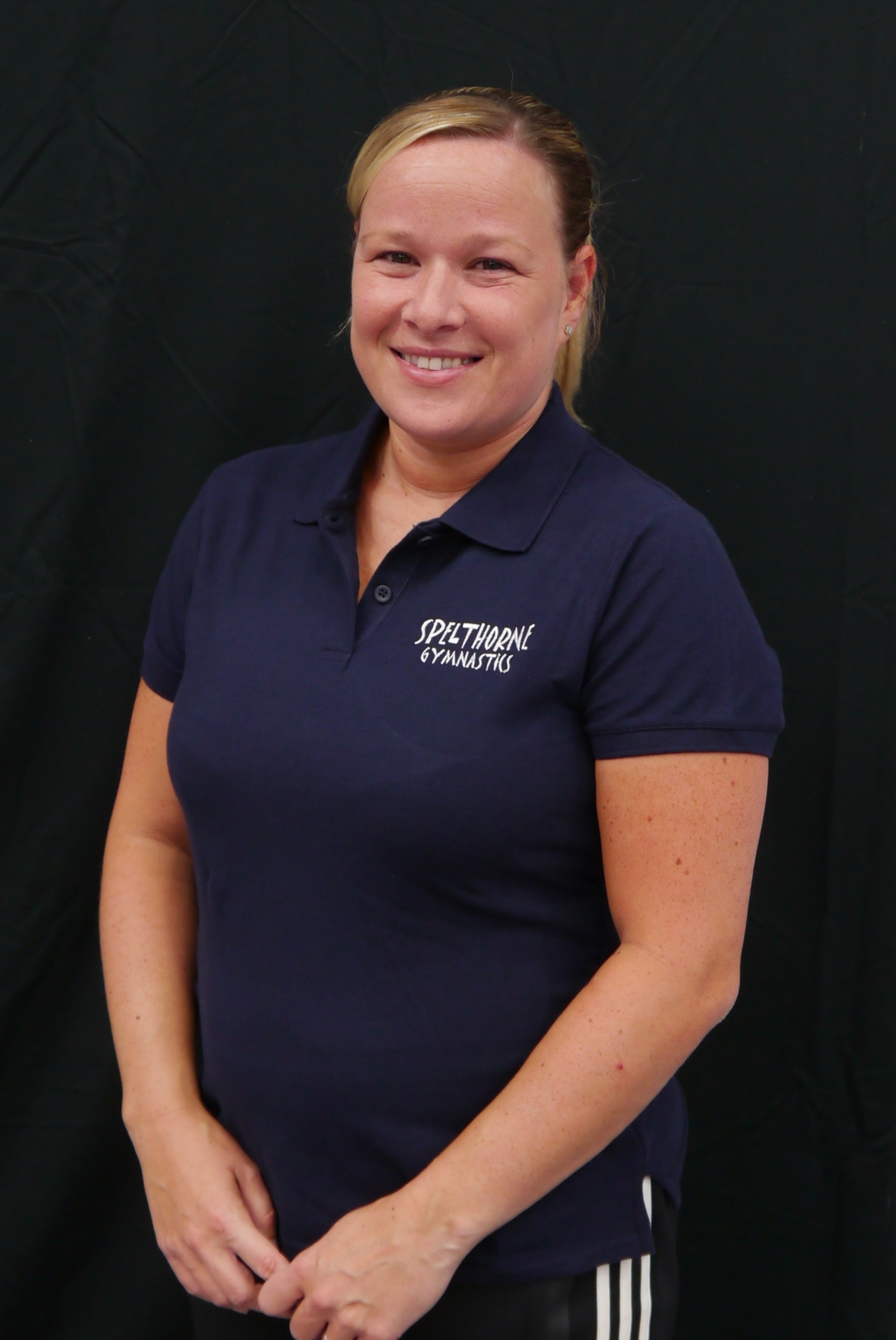 KATH SMALL
Kath is the current Assistant Junior Tumbling squad coach for Great Britain, and assists with the training camps and International competitions. Kath has been coaching for over 12 years and alongside Rob was the personal coach for World Age Group Champion Heather Cowell, as well as many other World Age group medallists and British Champions.
Kath was originally a member of the National Artistic Squad before moving over to Tumbling at the age of 14. She went on to become Senior European Champion, Individual World Champion and World Team Champion, as well as being a 7-time Senior British Champion.
OPERATIONS MANAGER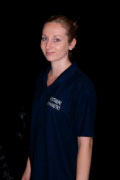 LEIGHANNE LAMBERT
Leighanne is the Operations Manager and also the Head Coach for NDP level gymnastics. She was a member of 'Spelbound' and has been training as a gymnast since she was 2 years old! She was the 2009 Junior British Champion in Women's Groups and was part of the Acrobatic Team representing Great Britain at the European Championships in October 2009 and the World Championships in July 2010. Leighanne began coaching as an assistant at the very young age of 12 and has gained experience working at many different Clubs. She is a Level 3 Coach in Acrobatics. She is also a Level 2 Coach in Pre-School Gymnastics and Cheerleading, and she has a First Diploma in Sport and Exercise Science.
CHOREOGRAPHY AND DANCE MANAGER AND WELFARE OFFICER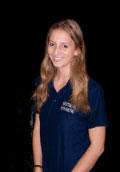 ELLIE COOPER
Ellie is the Head Choreographer for the Club and has choreographed many World and European winning routines including the World Games Champions. She is a former International performer in women's groups and women's pairs. She placed 2nd in the World Junior Acrobatics Championships in 2004 and 2006 and was British Junior Champion and British Schools Champion. Ellie trained in dance at Laines Theatre Arts in Epsom, Surrey and spent one year at the Orange County High School of the Arts in Los Angeles, California studying commercial dance. She was also a member of the Cheerleading and Dance Team at Capistrano Valley High School, Orange County, California and a member of 'Orange Crush' cheerleading team where she competed at the California State Championships at Universal Studios. She is a Level 3 Coach in Acrobatics and is also qualified to judge at regional level. Ellie has a degree in Humanistic Counselling and is currently studying for a Masters in Integrative Child Psychotherapy.
DEVELOPMENT MANAGER AND HIGH PERFORMANCE COACH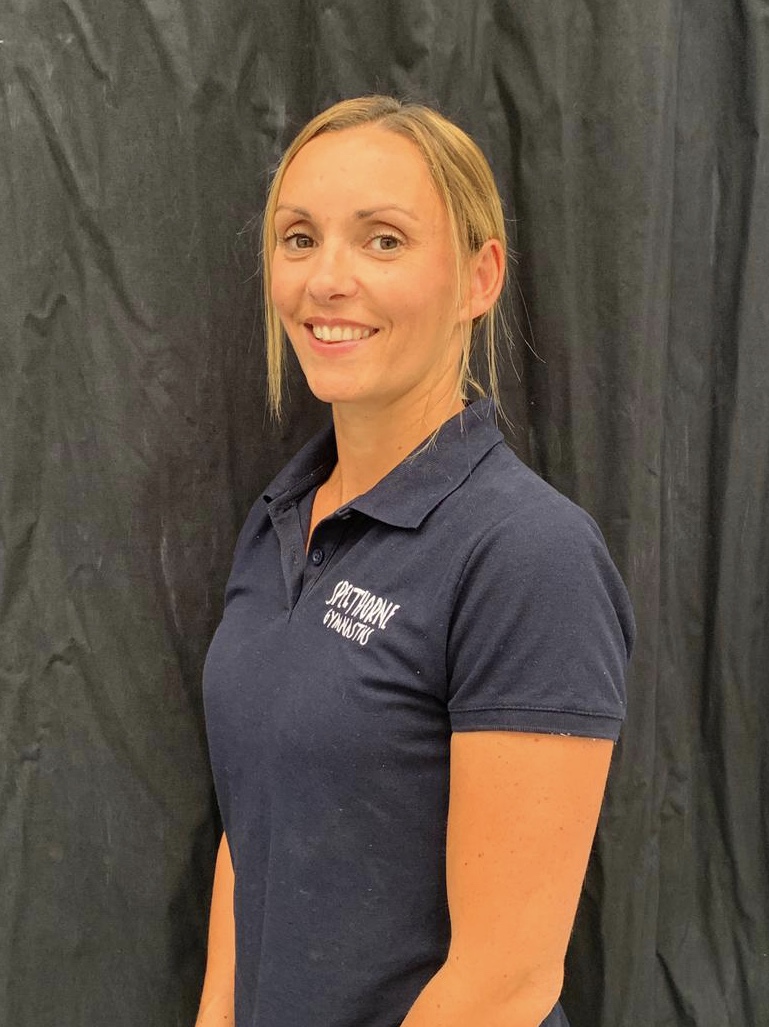 EMILY DAVIES
Emily is the Development Manager and a High Performance Coach, coaching the Junior Elite Group and some of the Squad Groups. Emily began training at Spelthorne in 1989 and trained here through to 2001. During this time she competed Women's pair, Mixed pairs and Trios, winning a total of 13 World and European medals, including two occasions where she was World Champion. Emily has a huge passion for the club and its success and hopes to help the young gymnasts of Spelthorne gain the same amazing experiences that acrobatics gave her, and hopefully some of the same achievements too.
Business and Facilities Manager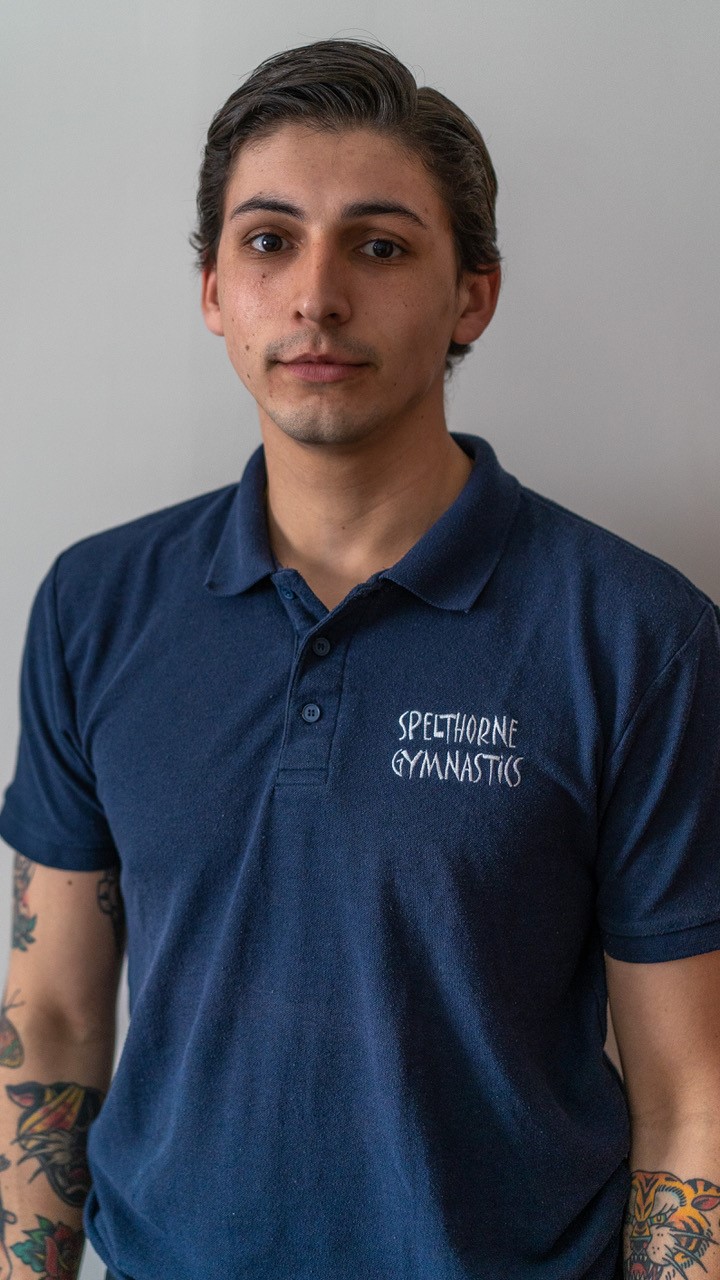 MATT COOPER
Matt is the Business and Facilities Manager for Spelthorne Gymnastics and studied at Halliford Boys School in Shepperton as well as two years in California. He is a Level 2 Tumbling coach and has been part of Spelthorne Gymnastics for a long time coaching both acrobatics and tumbling whilst following his career in films. Matt works in the film industry and has done so for the past 8 years in the Location department working on films such as 1917, Tenet, Mama Mia 2, Mary Poppins, Mission Impossible and Dune Part Two. Matt also enjoyed competing in Downhill Mountain Biking where his biggest success was winning the British round in Fort William, Scotland.
IT MANAGER AND WELFARE OFFICER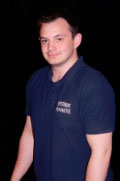 JAMES BEAUCHAMP
James is a level 3 Tumbling coach who has been with Spelthorne since 2013. James teaches our General and Senior Advanced groups, and also has experience coaching pre-school, adults and children with special needs. He has qualifications in first aid and child protection, and is one of the club's Welfare Officers.
PRE-SCHOOL GYMNASTICS MANAGER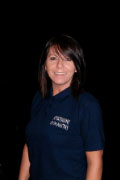 KERI BURGESS
Keri trained as an artistic gymnast for 10 years before she got married and had 5 children. She is a Level 3 Pre-School Coach, a Level 2 General Coach and a Level 1 Artistic Coach. Keri has tremendous patience and enjoys working with children of all ages especially teaching the Pre-School Classes. She also is in charge of all the Intermediate and Pre-Advanced classes for those children with a little more talent, and generally runs the holiday camps.
ADDITIONAL NEEDS LEAD & WELFARE OFFICER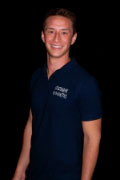 TOM BEAUCHAMP
Tom is the Head Coach of our General Gymnastics and Additional Needs programs. He trained as a Gymnast and Trampolinist for over 10 years before starting coaching at the age of 16. Tom coaches our Advanced and Additional Needs classes. He has a Level 2 qualification in Women's Artistic Gymnastics, Level 1 qualification in Trampolining and additional coaching qualifications earned in America. Tom is a qualified Primary School teacher, with a specialism in SEND, and is one of our welfare officers.
LEVEL 3 COACHES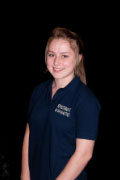 HAYLEY COWLER
Hayley trained at Spelthorne Gymnastics for 13 years. She was an extremely able acrobatic gymnast representing the Club on many occasions before retiring from training in 2013. Hayley has been coaching at Spelthorne for over 7 years and works with many different group including Preschool, the Preparation Squad and some of the Acrobatic Grade Groups. She is a Level 3 Acrobatics coach and Level 1 Pre-School coach.
LEVEL 2 COACHES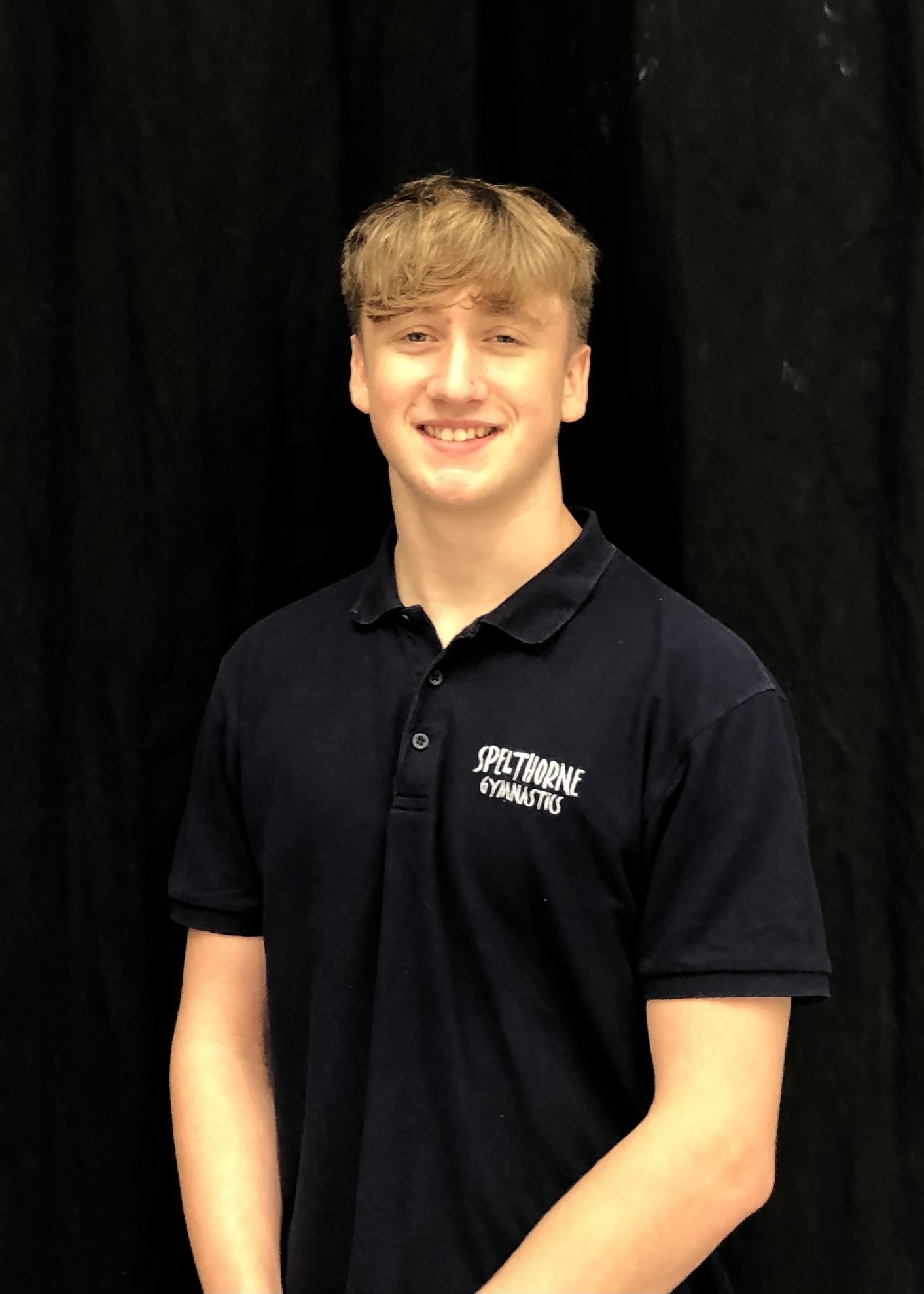 ANDREW MORRIS-HUNT
Andrew trained at Spelthorne for 13 years, representing Great Britain as both a mens pair & mens 4. He achieved British Champion as a mens pair and mens 4 and then European champion as a mens 4. In 2022 he became Senior World Champion and World Games Champion with his Senior mens 4. With over 8 years of coaching experience, he coaches the prep and squad groups.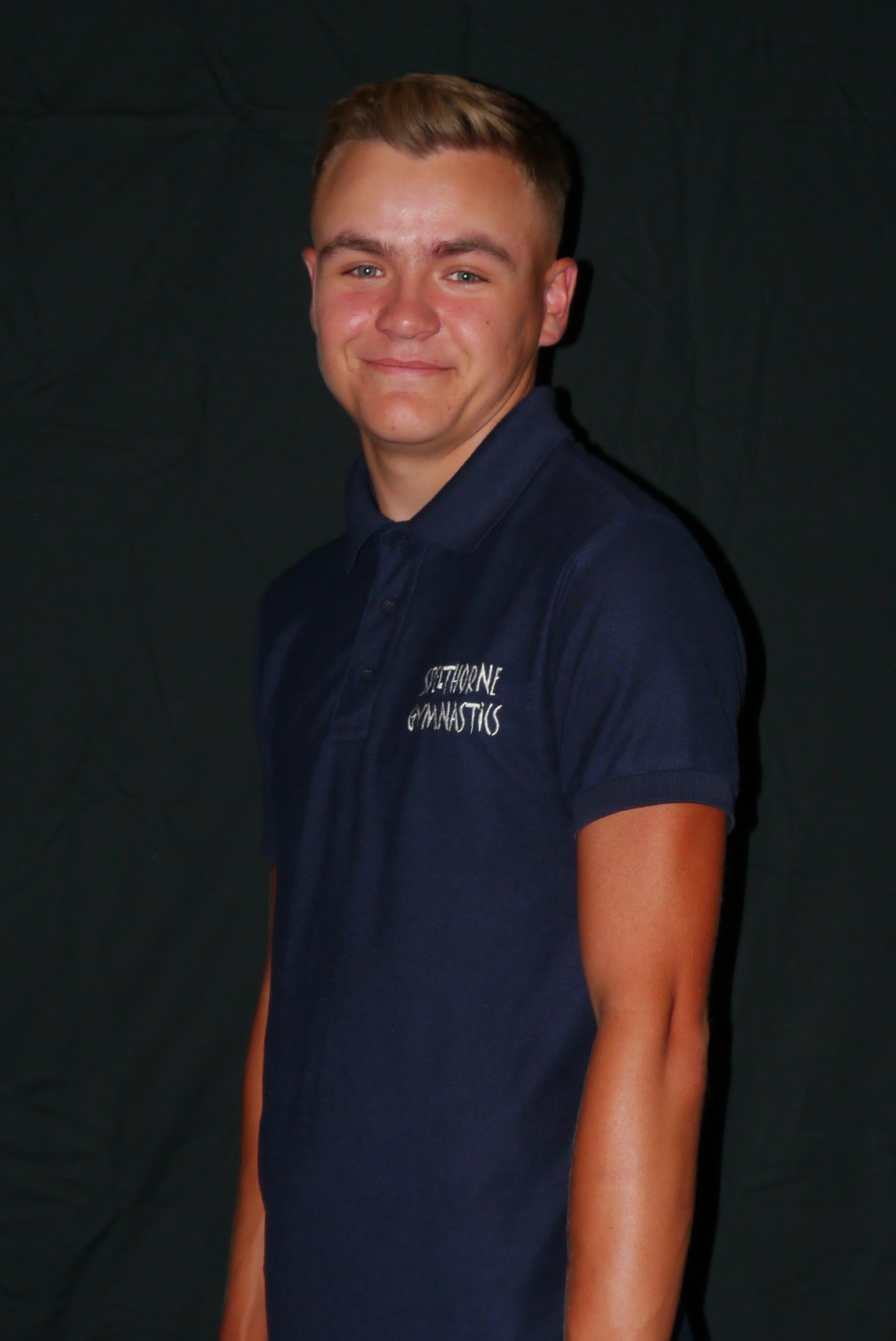 OWEN SMITHER
Owen started volunteering with Spelthorne at age 15 whilst training in our Junior Advanced group. He coaches our Pre-School and Intermediate groups, and has a level 2 Women's Artistic qualification, level 1 in General & Acrobatic gymnastics, and is qualified to judge Acrobatics at Club level.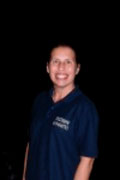 BECCY WEST
Beccy discovered gymnastics in 2014 when her daughters joined an artistic club, before moving to Spelthorne in 2015. She is a Level 1 Womens Artistic Gymnastics coach and works with both our General and Pre-School classes throughout the week.
LEVEL 1 COACHES

ALANA DUGUID
Alana trained as a gymnast from the age of 4 through to 16. She has represented the club at Tumbling competitions in the UK and abroad, gaining a Silver medal in the British NDP finals and gold medals in America and Lithuania. Alana has a level 1 qualification in Tumbling, and coaches our General, Advanced and Additional Needs groups.
JASMINE HARROW
Jasmine started gymnastics at Spelthorne when she was 6 years old and has been a coach here since 2016, but took a short break to complete her BSc degree. She holds a Level 1 General Gymnastics Qualification and coaches our Junior and Senior Advanced groups, where she particularly enjoys choreographing their group routines. Alongside coaching, Jasmine is a qualified Sports Therapist specialising in MSK and spinal injuries. Jasmine also has a first aid qualification
 ASSISTANT COACHES

CHRIS TIERNEY
CHLOE O'TOOLE
Chloe volunteered with Spelthorne at 18. She has trained as a gymnast from the age of 4 through to 18 but joined Spelthorne in 2016. Chloe coaches Pre-school, General and intermediate classes.
DELANEY BARRETT
RALPH WHITE
OWEN NICKLESS
Owen started artistic gymnastics at the age of 4 and moved to Spelthorne at the age of 12, Owen is a current member of the senior elite squad and competes as a mens pair. He represented Great Britain at the World age group championships in 2022. Owen currently coaches the prep squad and intermediate groups.
HANNAH WEST
Hannah started out as an artistic gymnast at the age of 7 before moving to Spelthorne at the age of 9 to compete in acrobatics.She has competed at regional and national levels and now coaches the general and intermediate groups.
EMMA JONES
Emma started acrobatic gymnastics at the age of 6. She has competed nationally and internationally. Emma coaches the general gymnastics groups.
HARLEY RICHARDSON
ABI NICKLESS
Abi started gymnastics at the age of 3 doing artistic gymnastics at her local club she moved to Spelthorne at the age of 8 as a top and became a base aged 9 she has competed at regional and national level and is a member of squad 2.
CARMEN WEST
HARRY WATSON
Harry first stepped foot into Spelthorne gym at the age of 18 months. He trained hard and become part of a Men's group as the top. He represented GBR at 2 European Championships and a World Championships winning medals each time.He is now enjoying using the skills he has learnt to teach the younger gymnasts beginning their journey.
LAURYN NEIGHBOUR
ELLIE BAXTER
Ellie started out as an artistic gymnast at the age of 4 before moving onto acrobatic gymnastics at the age of 8. She has competed at regional level, internationally and at the British tournament. She is a member of squad 3 Acro and she coaches general.
.