July 15th saw the grand opening of the new gym. After many hurdles, long days and nights the moment had come to finally be able to say we have a new home! The past few years, since hearing the news we were being evicted left uncertainty for our future, but now with this swanky new pad our future is certain. We can be proud and confident in what has already been achieved and the achievements yet to come… this really is the beginning of a new era!!
The evening invited guests who had been a part of the journey to take a moment and rejoice in the grand structure in which we were now residing. Coaches, Staff, Parents, Friends, Ex-members, Bishop Wand School staff, local members of the community … the list goes on – a real mix of people were united in celebrating the launch night.
It was a magical moment, seeing the children walk on to the floor for the first time, having the ribbon cut and the show commencing. The first performance just a glimpse of what we will be seeing over the coming years. The centre is truly magnificent and I am sure when you come along and see it for the first time in September you'll be as proud as us to say you are a part of "Spelthorne Gymnastics!"
xoxo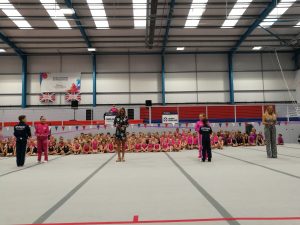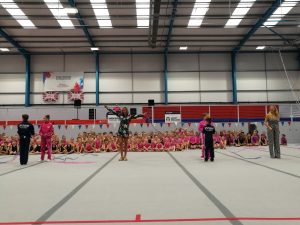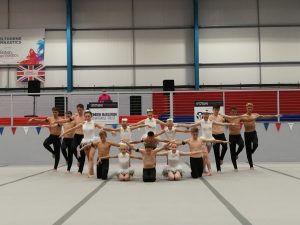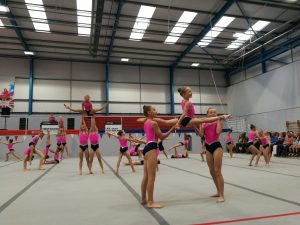 Below is the opening routine from the night: Seven Nation Army- Choreography by Ellie Cooper.