Spelthorne Gymnasts take Two European Titles in Israel!
Spelthorne Gymnasts take Two European Titles in Israel!
In the European Acrobatic Gymnastics Championships held in Israel last week, Spelthorne gymnasts took two European titles plus three gold, three silver and two bronze medals, possibly the largest haul the club has ever achieved at a major event.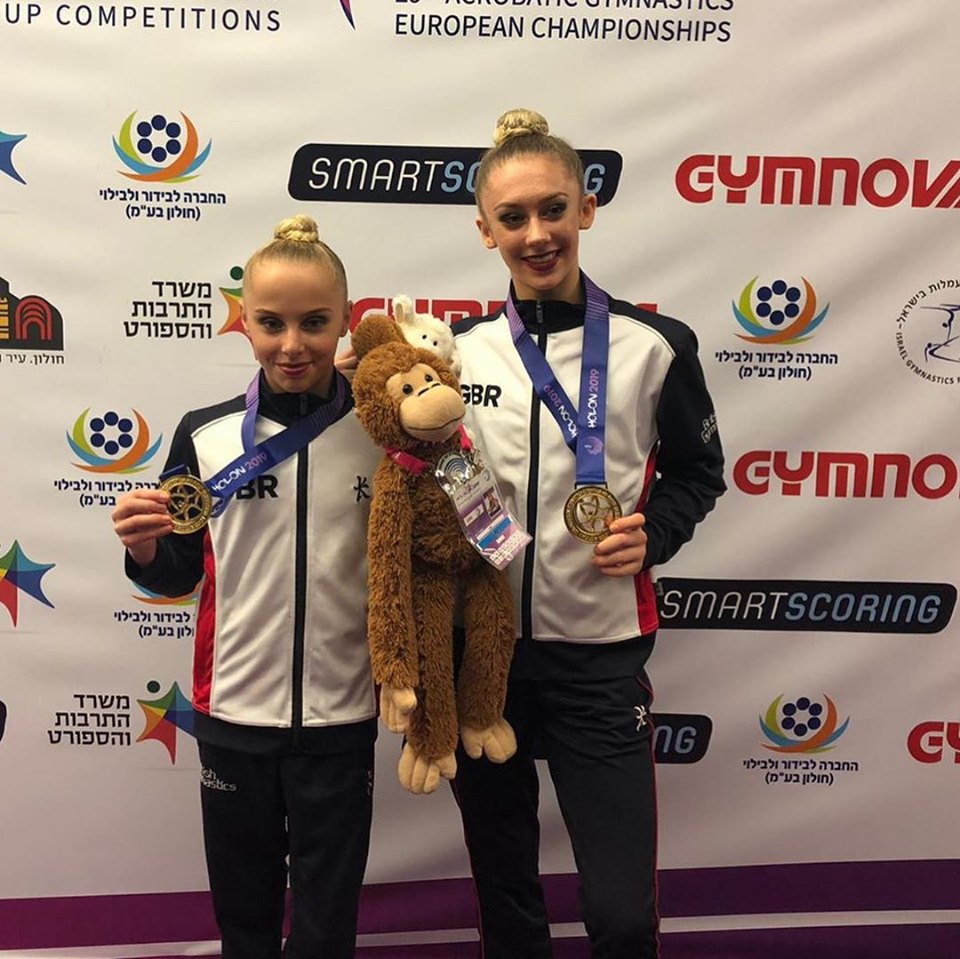 In the 12-18 age category, Sasha Carpenter and Poppy Yates, were crowned 2019 Women's Pairs European Champions. In a closely fought competition between 26 partnerships Sasha and Poppy dominated the 12-18 years Women's Pairs competition qualifying in first place and then winning the final outright with a score of 28.00. They have worked together at Spelthorne Gymnastics for over 6 years and now hold two European and one World title between them. Their coaches, Adam McAssey and Ellie Cooper, had worked hard to develop a unique programme that they hoped could prove unbeatable, and they succeeded.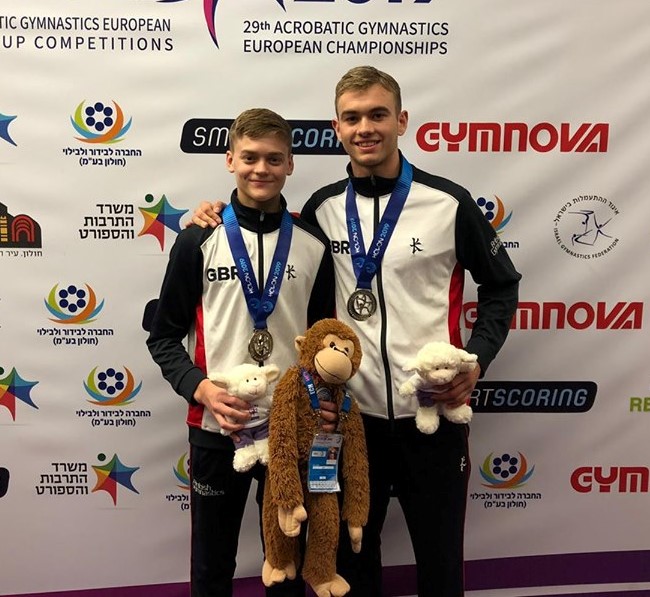 In the Senior category Charlie Tate and Adam Upcott were crowned 2019 Men's Pairs European Champions, beating Russia and Germany on the podium. Both had suffered a bout of illness shortly before the competition but managed to regain fitness just in time to put in three consistent performances and end with a score of 85.10, just 0.5 ahead of Russia. They also collected a silver medal in the balance exercise on the final day. Coach Adam McAssey said "This is a fitting end to a very successful career for the two boys who now intend to continue working together in acrobatic based shows around the world".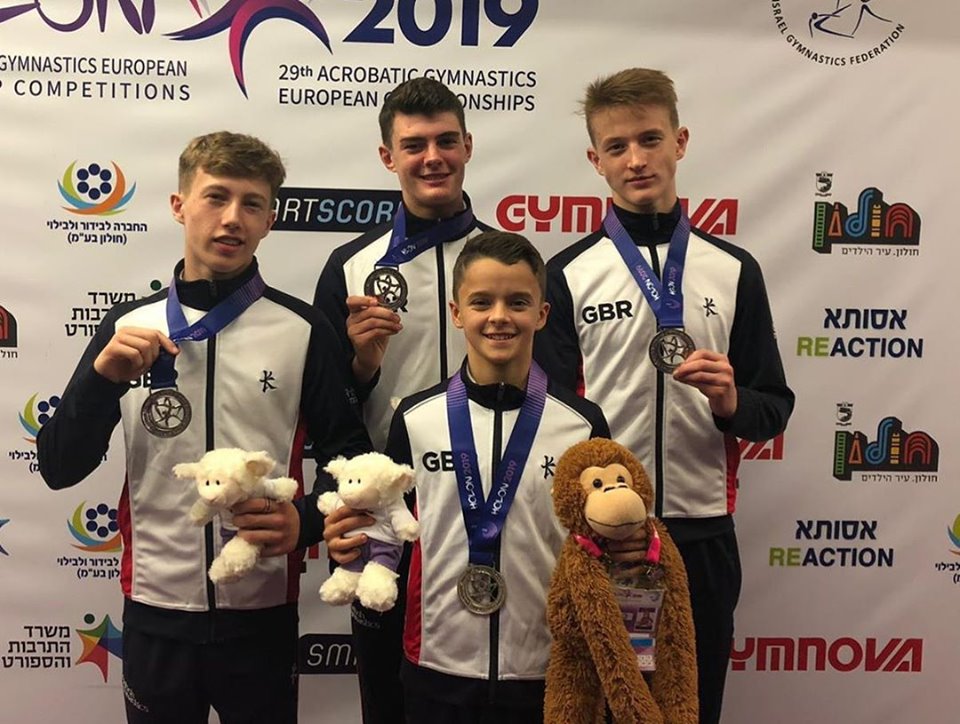 Also competing for Great Britain were Spelthorne's 12-18 Men's Four, Bradley Gold, Jack Clegg, Jake Turner and Harry Watson. They qualified in 2nd place behind Russia but narrowly missed the gold medal in the final by a whisker (just .05). A superb silver medal however was a great achievement for the four who competed faultlessly over three days. They now hold silver and bronze medals at European level.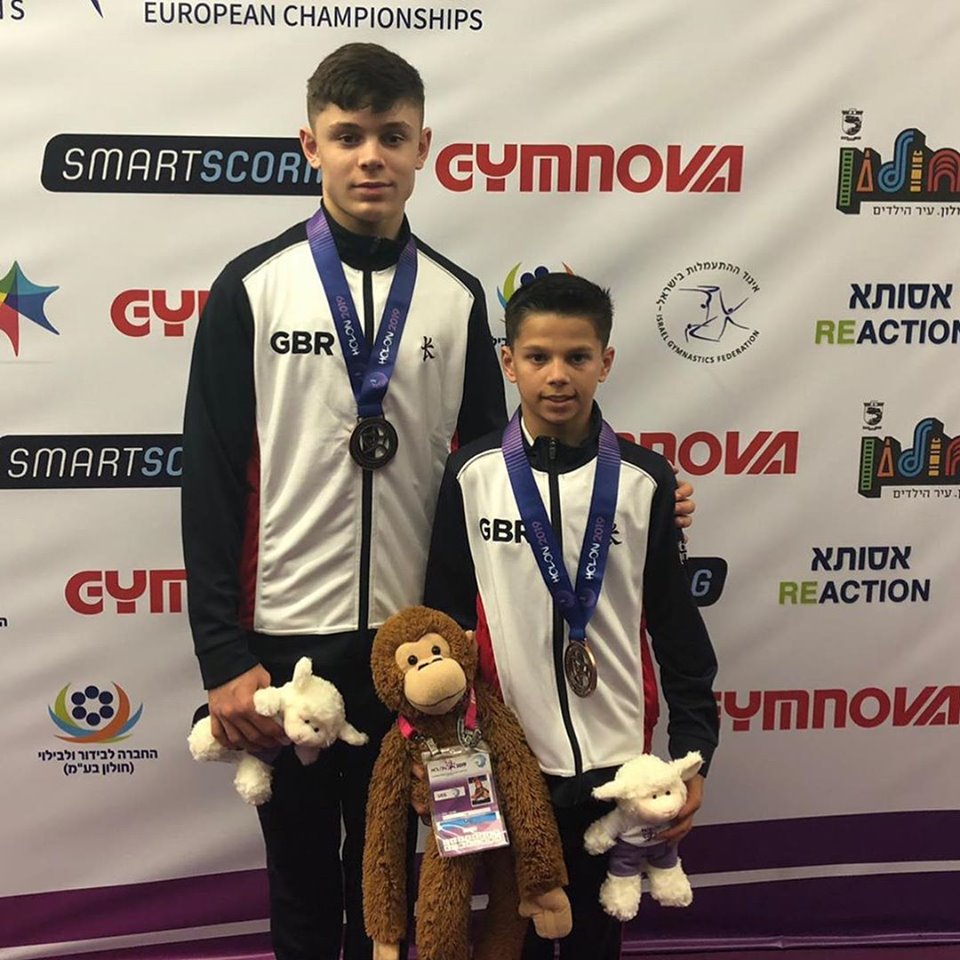 Spelthorne's 12-18 Men's Pair, Ethan Law and Archie Collier, were the least experienced of the Spelthorne competitors having only trained together for just over a year. In the preliminary rounds they showed that they were a force to be reckoned with by also qualifying in second place, just behind Russia. In the finals they performed a great routine, but it was not enough to prevent the hosts, Israel, from pipping them to second place, so they came home with a well-deserved bronze medal.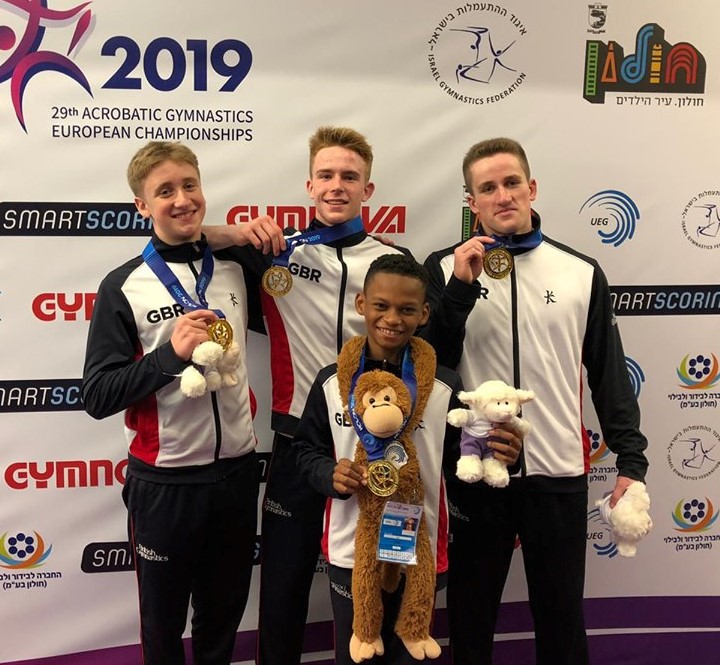 In the 13-19 category Spelthorne also had its men's four Kieran Holbrook, Max Crawford, Andrew Morris-Hunt and Cameron Patrick-Lothian who won gold, silver and bronze medals, one in each of their three separate events. Cameron's spectacular triple-pike somersault was the highlight of their programme.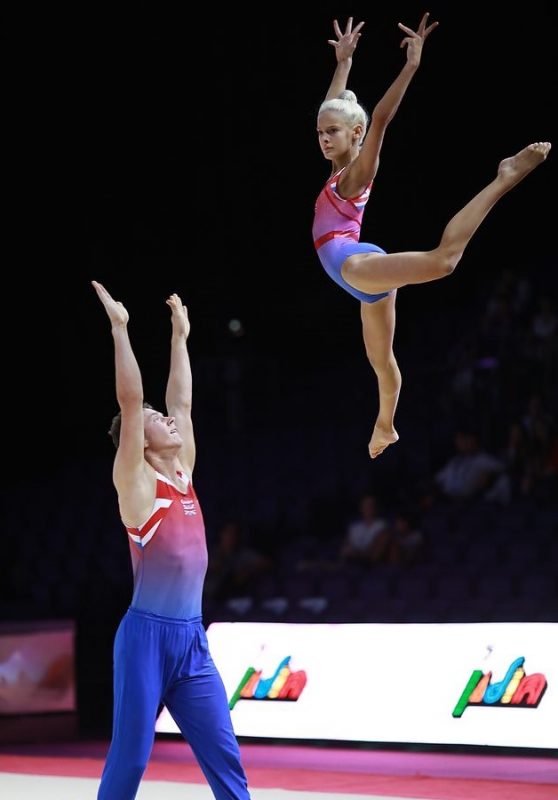 Finally, in the Senior mixed pairs category, Rhys Cowler and Mollie Jaggers who had recently re-joined as a partnership were unfortunately injured just before the competition but still managed to perform in one event and came a creditable 5th in a strong field.