World Tumbling Title for Spelthorne Tumbler Dominic Mensah
Tumbler Dominic Mensah is WORLD TEAM CHAMPION!
The 2019 Trampoline, Tumbling & DMT World Championships is currently being held in Tokyo, Japan, at the venue for the 2020 Olympics Gymnastics competition. The British team performed well and qualified in first place, and had to replicate that form as the scores were wiped for the final. The final was very close, with both Great Britain and Russia vying for top spot, but the boys held their nerve, performing some impressive tumbles and reaching a final score of 115.9, ultimately beating Russia by 0.7 to become World Team Champions!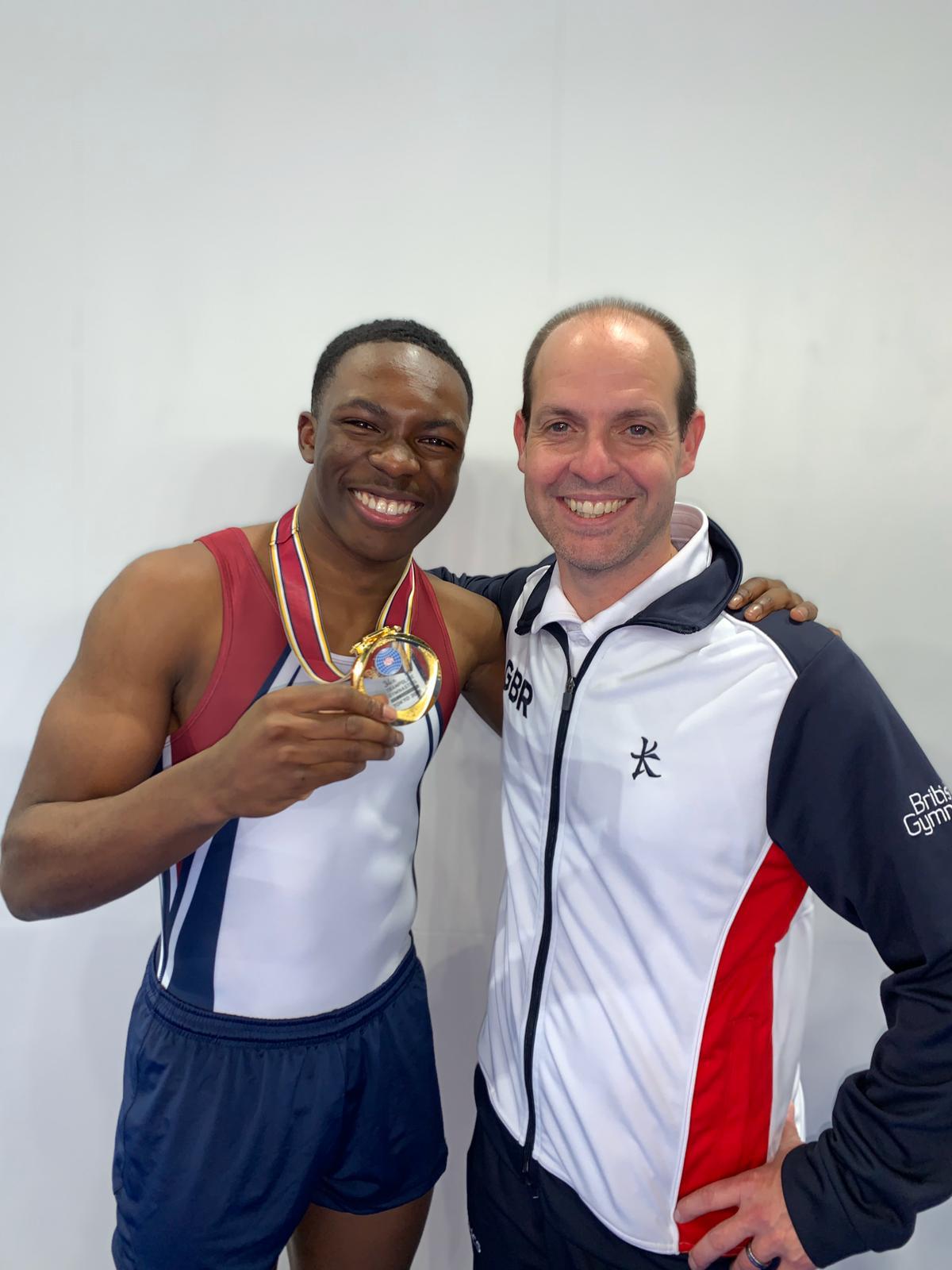 Following the competition, Dom reflected on the event saying "Honestly, the best moment of my career so far, big thank you to my coaches and teammates for allowing me to experience this moment."
Not to be outdone, there was more good news from the day as the British Women's Tumbling squad also took the Gold medal in their competition. This is the first time that both Men's & Women's teams have been world champions since 2003, when a certain Kath & Rob were part of the teams in 2003.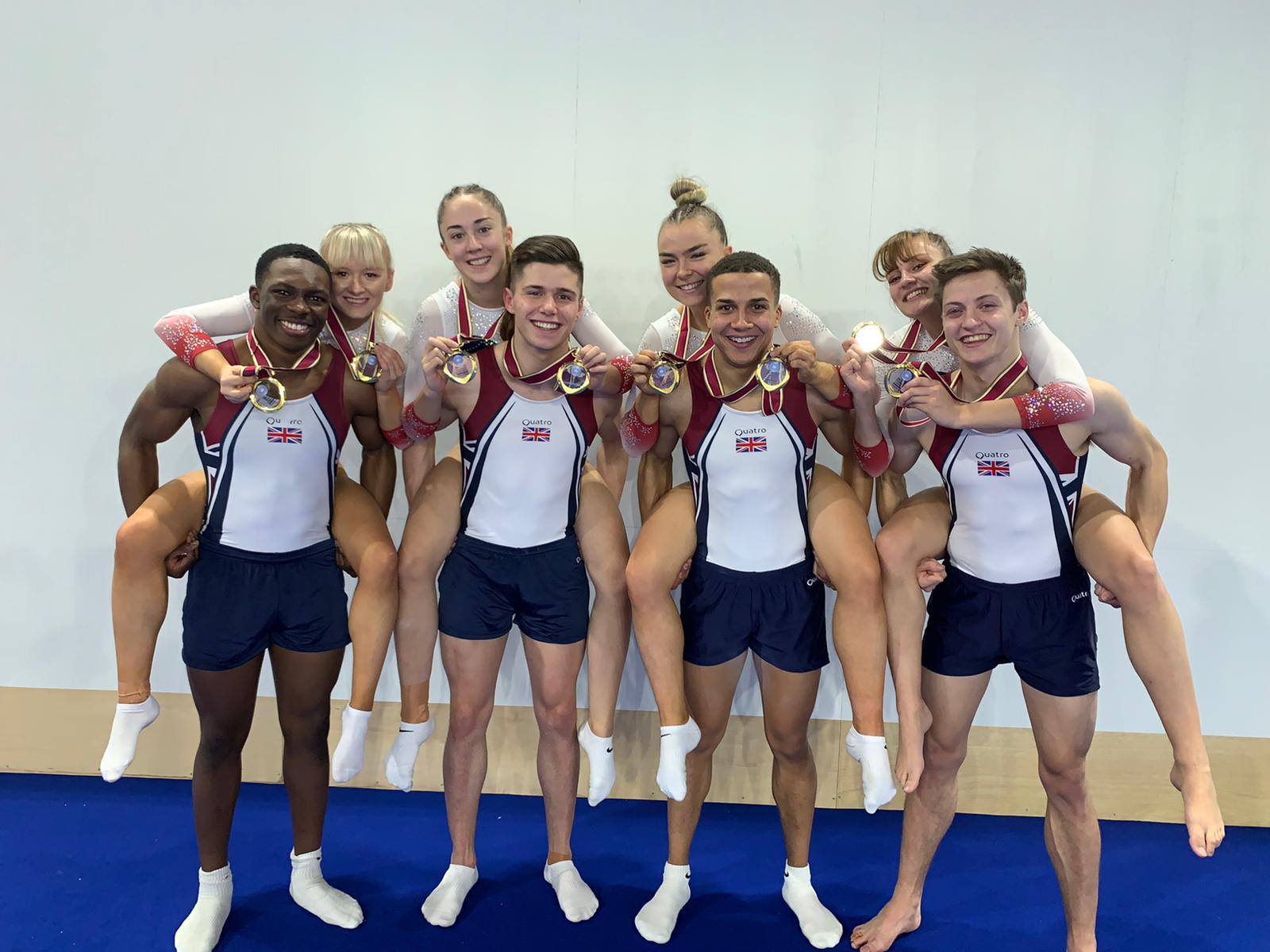 Sharing in this success is Senior National Coach & Spelthorne Head Tumbling Coach Rob Small, who is in Tokyo to support both teams through their competitions.