Last week 25 gymnasts from our Junior Elite Squad kicked off the Acro competition season. They flew to Budapest with their coaches Leighanne and Callum and assistant Tara, to compete in the 2nd Budapest International Acro Cup. For some of the gymnasts it was their first competition, so to fly all the way to Budapest to compete could have been a lot of pressure. However the gymnasts (some as young as six) took it in their stride and performed clean routines, but more importantly had a lot of fun and created memories 🙂



Youth competitions such as this one are a great way to allow our younger gymnasts to compete routines, gain confidence and experience for when they are old enough to compete in UK Regional and National comps. Our fearless gymnasts looked confident and professional in their new competition leotards, representing Spelthorne and kicking of the Acro season with a performance level to follow on from.
The fun started before they arrived.. practicing the group dance and entertaining crowds at the airport…
Upon arrival, it was time to get down to business and get practicing for comp day:


















Competition day and their chance to shine, all 10 partnerships performed well, clean routines which made the coaches very proud. We had our Women's Pairs consisting of:
Ruby and Amy
Ella and Lily
Hannah and Sophie
Amber and Emma
Ella and Natasha
And our Women's Groups take to the floor:
Rosie, Lauren and Amy-Jules
Kiera, Layla and Chloe
Gracie, Olivia and Poppy
Gemma, Lexie and Bella
Emma, Isobel and Emily










Well done all of you, especially to those who placed in the top selection of their categories to make it through to the finals, and a chance to earn a medal spot.
Results after finals and a fab competition were as followed:
Ruby and Amy 3rd place
Rosie, Lauren and Amy-Jules 4th place
Keira, Layla and Chloe 5th place
Ella and Lily 6th place
Gracie, Olivia and Poppy 7th place.
A great end to the competition in Budapest and a great example to set for the rest of the competition season, small improvements to be made to come back better and stronger next time.
But before coming home there was one last chance to enjoy Budapest and the whole experience with a banquet!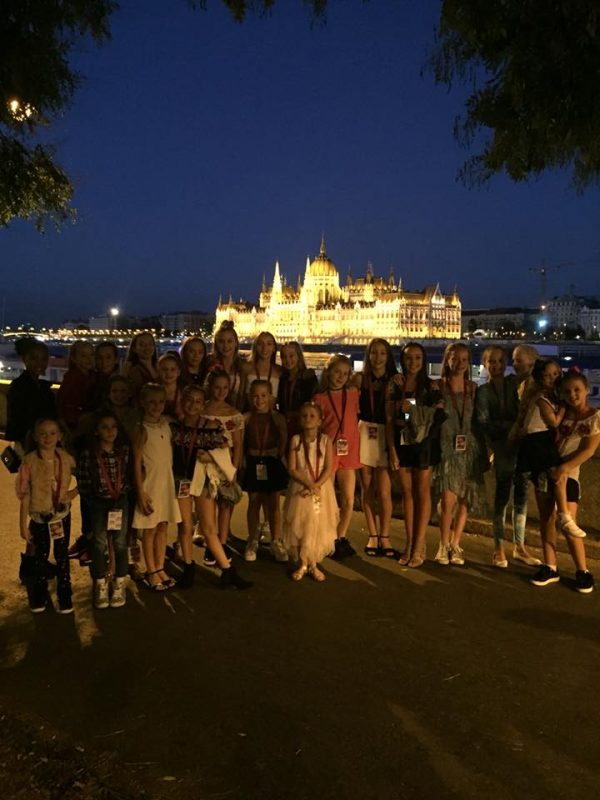 Congratulations everyone and we hope you had fun!
xoxo