Last weekend eight of Spelthorne's newest recruits travelled to Birmingham to represent RGA in the British Tumbling Championships. These gymnasts who are coached by Kath and Rob are among Britain's top talent, training and competing for many years at RGA, and now training with us at Spelthorne. They have had huge success in Tumbling with RGA and we are happy to welcome them to train with us at Spelthorne.
This competition was not just about the chance to compete for the British title, it was also part of the trial competition for the World Championships later on in the year.
The journey towards the British Championships starts in the spring, with two qualification events.  At these competitions all gymnasts perform 2 tumbles, the top 8 gymnasts then progress to the second day of competition (finals) where one more tumble is performed. All scores are added together so consistent performances are essential. The final day is also the selection day, the 16 gymnasts are picked for the British Championships after the two qualifying rounds.
The standard of tumbling at these competitions is very high, the level of performance also. Training is vigorous and relentless at this standard; these gymnasts have put in many long hours in the gym to reach this level. The team who trained at RGA for the qualification rounds, have all been training full time at Spelthorne since the summer.
The 8 gymnasts performed very consistently over the two days of competition, and 6 Tumblers made it through to the top 8 final, where they all either held onto or improved their overall position.
We are very proud of the gymnasts and the achievements made at this competition. It showcased many firsts for the gymnasts too..
It was Corrado D'orsa & Vanessa Saud's first British Championships so making the final was a huge accomplishment for them both (9-10 boys & girls)
Sebastian Freire raised his game in the final and successfully performed his first ever double somersault in competition (9-10 boys)
Georgie Forbes (13-14 girls) performed the only double twisting double somersault in her age group. She was 0.1 points off the lead after day 1 of competition but managed to win the title by a margin of 1.2 marks following a solid final tumble.
The highlight of the weekend was achieved by Georgie Forbes who became the Women's 13-14 Age Group British Champion for the second year running.
Congratulations to all of the Tumblers, Coaches & RGA for a great competition.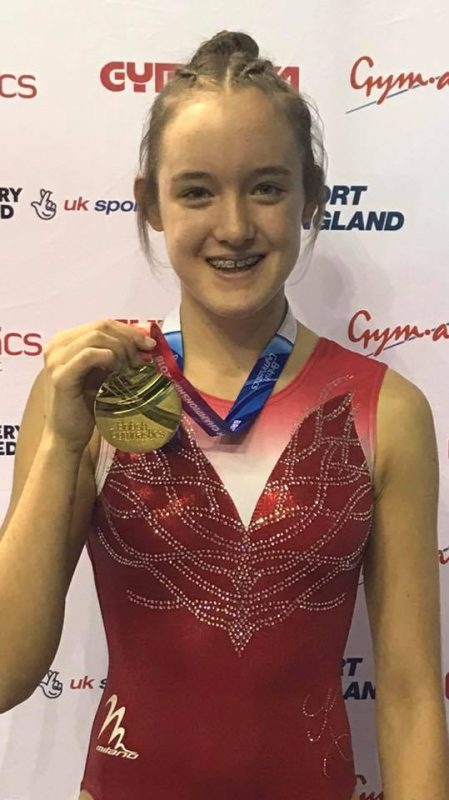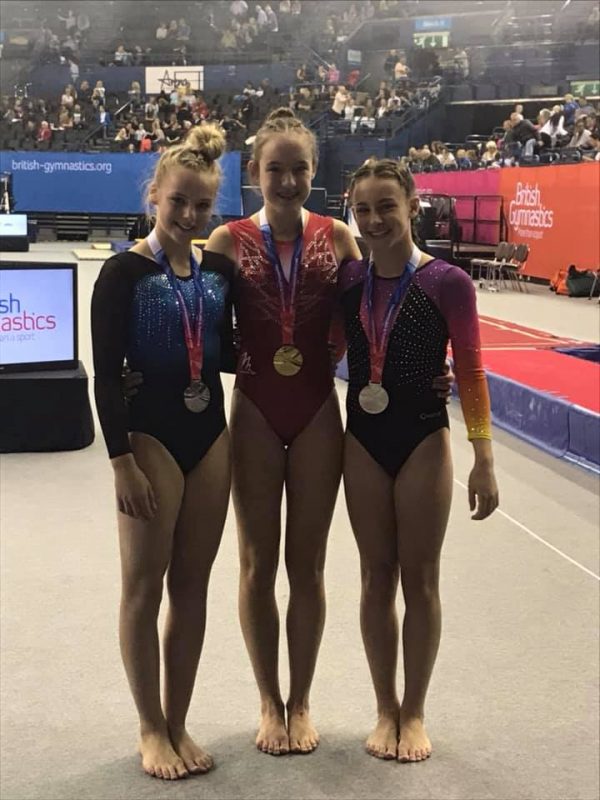 Finals Results.
Boys, 9-10 years
5th place – Sebastian Freire
6th place – Corrado D'Orsa
Girls, 9-10 years
8th place – Vanessa Saud
Boys, 11-12 years
11th place – Alistair Nightingale
Girls, 13-14 years
1st place – Georgie Forbes
Girls, 15-16 years
7th place – Erin Cavanagh
Men's, 17-21 years
13th place – Joe Gellett
Women's, 17-21 years
6th place – Charlotte Wilson



If you have been inspired by last weeks tumbling success and would like to get involved, now's your chance! Spelthorne are holding a try-out session. Spelthorne boasts an amazing tumbling facility and our tumble team is forever growing, in numbers and success. So if you are aged between 6 and 8 years old, why not sign up to our special 'Try-out' session on Tuesday 23rd October 3-4pm (Half Term).
Who knows, one day you could be representing Spelthorne and Great Britain in Tumbling competitions!
xoxo