Happy Halloween!!
So how are you all celebrating? Carving pumpkins or trick or treating maybe? Or maybe you were celebrating at the weekend?
Here at the gym we have been celebrating in style too.. Well any excuse for us to have fun and let our hair down. Everyone was getting involved: gymnasts, parents, coaches, friends and family.
It started off last week, which as you will know was half term and we always hold camps in the holidays.. it is a way to keep all of our keen, budding gymnasts occupied- I mean how would they cope with a week off!?!?
So we decided to hold a Halloween themed gymnastics camp, of course time to do some gymnastics, but also time for games and Halloween fun! Gymnasts came along for either a day, two or the week if they really wanted. Coaches were there to set games and allow a more "free" gymnastics session.. more time for trampolining and time to use the other apparatus the kids love best!
Games, competitions and team building activities were also held in the studios, to allow some time to recover from all that bouncing around ?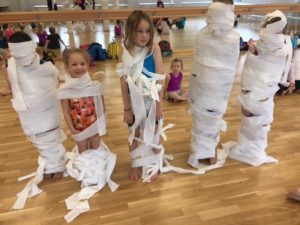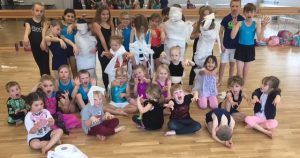 By the end of the week all of the gymnasts and coaches were pretty worn, out so needed a little reward! What better way to celebrate than with a party?
Yes the weekend saw our Halloween party. A great turn out too, gymnasts from all classes and of all ages, amazing costumes and fun had by all. Our party was organised and hosted by our fundraising team. The volunteers that help to make all of our events a success. Raising money, selling tickets and providing entertainment- all of course contributing to the success of the gym. Providing continual support to gymnasts, competitions, facilities and other events. Thank you all!
We look forward to out next event, which dare we say it may just be the dreaded "C" word…. CHRISTMAS!! ? Hehe
For now we will let you celebrate Halloween for a little bit longer, with some of our favourite pics that have been sent in.
xoxo