We are very lucky to have someone as dedicated to the gym as Paul Watts, not only does he attend competitions to shoot some amazing photography but also is there at events and rehearsals, and most recently at our Christmas displays.
Paul has a great eye for action photography and provides the club with stunning motion and portrait shots of ALL of the gymnasts. He asks for nothing in return, allowing anyone to use his shots- which are shared on his social media. However, he did think it would be a nice gesture to give a donation to the gym if you do use a photo. A way of saying thank you (as these professional shots normally would not come cheap) and of course it is a way of giving back to the gym.
We are very grateful for all you do Paul and for creating amazing memories for gymnasts, parents and coaches alike!
xoxo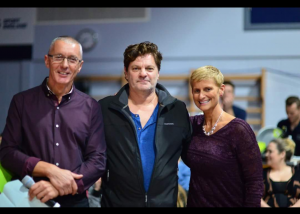 Thank you!
Here are a few photos from the displays we would like to share with you, photos taken by Paul and other parents and coaches.?